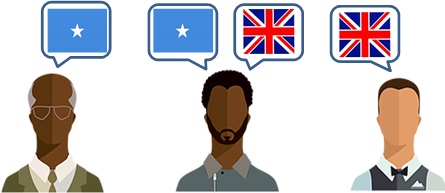 SOCOPA also provides language services at competitive rates. SOCOPA has been providing such services in the community since its inception in 2005.
​We provide interpretation services for Somali, Swahili and Arabic.
​Our service is professional and fully confidential. If you are interested in this service please contact us through our website.