Haddaba ka soo qeyb gal siminaar wacyigalin ah ee la xiriirta arrimaha kor ku xusan oo ka dhici doona xarunta SOCOPA 28da janaayo 2016 9:45-12:00 duhurnimo.
Find out about the latest information on online safety
Gain insight on social apps children are using, the emerging risks and things children don't tell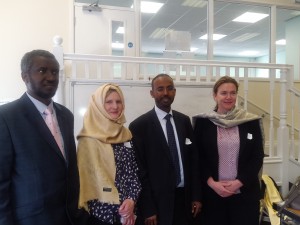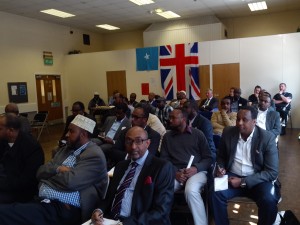 The meeting was organised by Somali Community Parent Association and St Matthews Community Solution Centre and Ms Mathews said that her main objective was to listen to the views of the Diaspora and to start a dialogue with British Somalis about the work of the British Government in Somalia.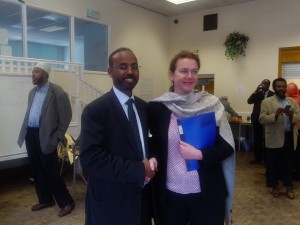 She outlined the UK Government's priorities, took questions on a wide range of issues and met community leaders as well the ordinary members of the community. Following the meeting Ms Mathews said: "This was my first formal outreach to the Somali Diaspora, and I was given a warm and generous reception by the community in Leicester. I was impressed with the levels of engagement and energy that I saw. There were lots of ideas on how to rebuild Somalia, and a great willingness to help strengthen the UK-Somali relationship." Claudia Garland of Somali Desk at FCO accompanied the Designated UK Ambassador. The event was chaired by Abdikayf Bashir Farah Chief executive of SOCOPA and Dr Yahye Omar gave brief overview presentation of the Somali Community in Leicester. The community leaders in attendance included Jawaahir Daahir BEM, Hashim Duale MBE, Dr Sacdiyo Siyad, Maryann Canshuur, Axmed Bile Rafle, Cabdirisaq Warsme, Ruqiya Farah and Abihakim Jama Jooje.