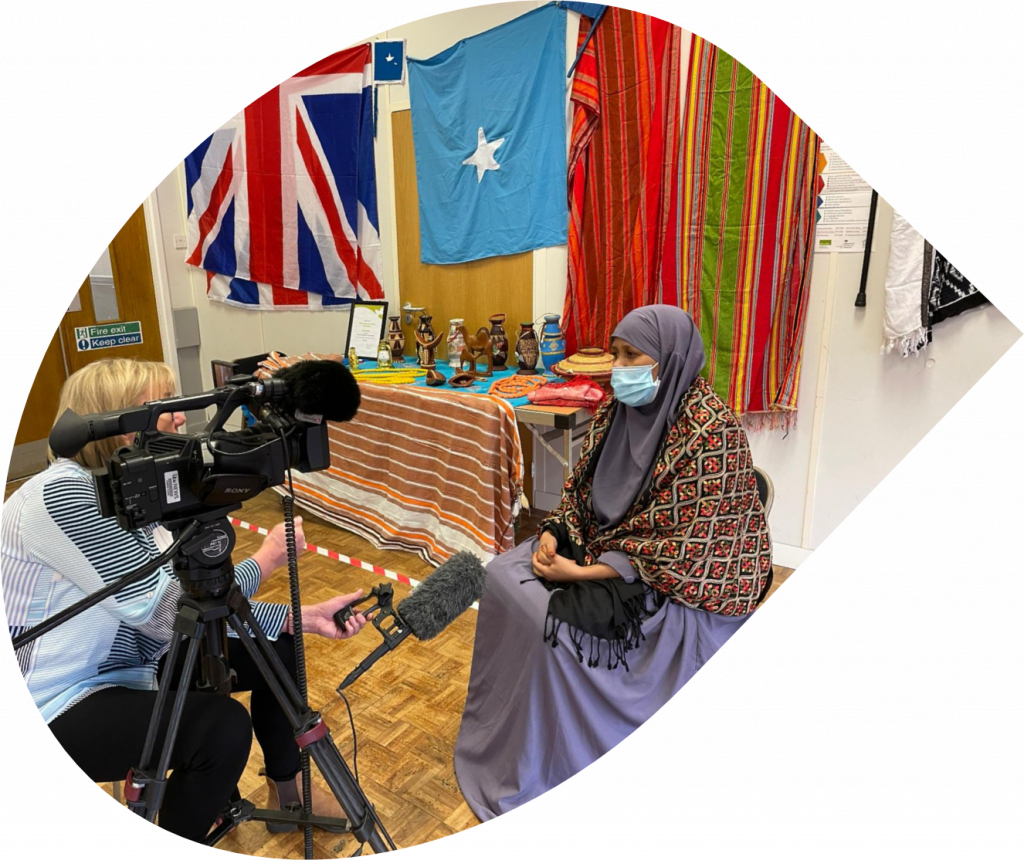 Somali Parents share good news
ITV's central news interviewed SOCOPAs recent parenting course graduates for a good news story at St Matthew's Neighbourhood Centre. We'll let you know when its to be aired.
Parenting courses LIVING WITH TEENAGERS in association with CFF facilitated by bilinguals have helped address issues that arise in families which face dual culture living, where parents have been brought up in a nomadic lifestyle and adapt to raising their children in Leicester.
Mums and Dads have valued input which has transformed lives. One Mum explains what has changed for her:
Now I listen to them more. I just ask them to do things and they listen and begin to take big responsibilities. The big thing I learnt was to be specific. I don't use phrases that they don't understand. I don't need to tell them so much. I used to try and teach them all the time. But now I can relax, I can trust them. I don't stress.
Now the big thing for me is how can I tell my community about these courses! It is the best group for families!
Watch this space for further parenting initiatives!